Will My Insurance Pay For Chiropractic Care?
If you've been in an auto accident, your insurance should pay for 100% care-at least up to a reasonable limit.
For other circumstances, coverage may depend on a few factors.
Do you have chiropractic coverage?
Is the healthcare provider included in your network?
If not, do you have out of network benefits?
If we find that you do not have coverage, or that you have only partial coverage we will work with you to provide affordable, easy payment terms.
Treatment Options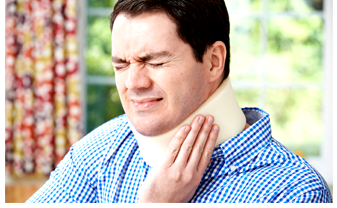 ​ After diagnosis using physical examination and X-rays (CT scan, and/or MRI are sometimes also recommended), conventional medical treatments may involve ice applications, pain and anti-inflammatory medications, muscle relaxing medications, and/or physical rehabilitation. A cervical collar may be prescribed as well for severe cases.
​The Chiropractic Alternative
Because Chiropractic Physicians are uniquely trained in human structure or biomechanics, they are uniquely qualified to address the structural damage that occurs in a whiplash injury. While they may use many of the same diagnostic and treatment tools, the care plan is designed to correct the underlying damage, not merely to mitigate the symptoms.
Relying less on drugs and more on an in-depth knowledge of correct or normal structural health, our chiropractor will use a series of adjustments and exercises or physical rehabilitation to relieve symptoms, restore normal alignment and function, and "retrain" muscles and soft tissue to "hold" the correction long-term. Best of all, MOST of these injuries can be treated naturally without risky surgeries or dangerous drugs by working with your body's innate healing powers.